The World's Foremost Problem

PDF-file in English (the complete book)
(In French, En francais)

as published by the
world renowned industrial leader
HENRY FORD, SR.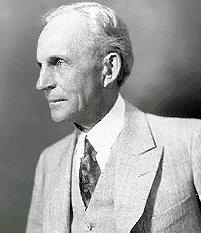 Appearing originally in the periodical published by the Ford Motor Co. "The Dearborn Independent".


INTRODUCTION


CONTENTS (HTML-version, abridged from the original)

Chapter 1.
Jewish History in the United States


Chapter 2.
Angles of Jewish Influence


Chapter 3.
Victims, or Persecutors?


Chapter 4.
Are the Jews a Nation?


Chapter 5.
The Jewish Political Program


Chapter 6.
An Introduction to the "Jewish Protocols"


Chapter 7.
How the Jews Use Power


Chapter 8.
Jewish Influence in American Politics


Chapter 9.
Bolshevism and Zionism


Chapter 10.
Jewish Supremacy in the Theatre and Cinema


Chapter 11.
Jewish Jazz Becomes our National Music


Chapter 12.
Liquor, Gambling, Vice and Corruption


Chapter 13.
The World's Foremost Problem


Chapter 14.
The High and Low of Jewish Money Power


Chapter 15.
The Battle for Press Control


Chapter 16.
The State of All-Judaan



---



The ten Rules of Jewish"nationalism"


The Jewish Role in the Bolshevik "Revolution".
By Mark Weber

The Zionist Terror Network
By Mark Weber

Professor Israel Shahak about Jewish "Religion"

"The Jews Who Run Clinton's Court"

The Jewish Laundry of Drug Money

Clinton's list: The Jews in Clinton's Cabinet
1997 update of the Jews in the present U.S. administration



The Jewish U.S. Ambassadors 22.04.98



USA's Rulers - They Are All Jews! 01.04.98



What G. Washington and B. Franklin said on the Jews.
By B. Franklin and G.Washington



The everlasting Jewish role in the U.S. government
List of Jews in Clinton´s first administration



Jewish Power in the American Medias
An analysis of Jewish influence in U.S. TV, radio, newspapers



"Jews Run Hollywood - So What?"
On Jewish domination in Hollywood



Jewish Magnates in the U.S. Medias and Finance
List of Jews in control of U.S. media, finance and Economy


Pro-Israel lobby sways U.S. policy
About AIPAC - "American Israel Public Affairs Committee"



Lobby´s influence on Israeli policy due to skill in Congress
New York Times about AIPAC´s influence



The Israeli-Zionist Lobby in the United States
By Roger Garaudy



The Israeli-Zionist Lobby in France
By Roger Garaudy



Jewish media-power in Great Britain
A thorough investigation of Jewish domination of British medias



Jewish inroads into British Royalty.
By a member of the British House of Representatives.

In Sweden: The Jewish propaganda is intensified
The "Swedish" government finances it with 15 million crowns...

The General Remer Interview on the Jewish Power Order.
By Ahmed Rami

The Protocols of the Meetings of the Elders of Zion
By The Elders of Zion

Visiting "The Protocols"
By the Christian Defense League

The German National Journal (NJ)


On

revisionism and Jewish occupation

On the subject of Jewish hatred towards Christianity
By Prof. Israel Shahak

The Truth About The Talmud
By Michael A. Hoffman II and Alan R. Critchley



Jewish Racism towards Non-Jews as expressed in the Talmud



Excerpts from Shahaks book "Jewish History, Religion"
Includes the most important passages from his widely acclaimed book



"Jewish History, Jewish Religion" - Reviewed
A bookreview of Prof. Israel Shahak's book



The Ideology Behind Hebron Massacre
By Prof. Israel Shahak


From the Hebrew Press
A collection of revealing articles translated by Israel Shahak

The Jews Are Not A Race!
By Dr. Alfred M. Lilienthal


The Thirteenth Tribe - The Khazar Empire and its Heritage
By Arthur Koestler - ZIP-file



Medieval Quotes about Khazar Judaism



New York Times Reveals: The Jews have no Blood-line to Abraham

Listen to Louis Farakhan´s Speech
In Madison Square Garden, New York.



Jews and the Black Holocaust
On the Jewish involvment in the Black Slave trade



Quotes and Facts
Information on Jewish racism towards Blacks, Jewish control over Black Slavery, etc



Current Events
List and description of events connected to the confrontation between Blacks and Jews



Min. Farrakhan and the Jews
What Black leader Louis Farrakhan really says about the Jews



NBC interviews Min. Farrakhan
Excerpts from the famous interview with Farrakhan, aired on April 13, 1997

Revisionism from the Orient
Joachim Gross interviews Ahmed Rami, the founder of Radio Islam



Elie Wiesel - A Prominent False Witness
By Robert Faurisson



Interview with Ahmed Rami published in PRAVDA