Revisionism
The non-Jewish, non-Zionist, historical version of what actually did happen, and what did not happen, to the Jews during W.W. II.

The Jews fear objective investigation as they know that to lose the "holocaust" is to lose the sword and the shield of Israel as well as a formidable instrument of political and financial blackmail.
They know only too well of "the fact that, if the Holocaust can be shown to be a 'Zionist myth,' the strongest of all weapons in Israel's propaganda armory collapses" (W. D. Rubinstein, Jew and professor at Deakin University, Melbourne, in "The Left, the Right and the Jews", Quadrant, September 1979, p. 27).
•

Revisionists + basic articles, Faurisson, Rami, Leuchter...



•

Jewish mythmakers: Wiesel, Wiesenthal



•

More important documents, articles



•

Political use of the myth - Holocaust Industry



•

More books, articles, photos



•

Victims of Zion



•

Miscellaneous articles



•

The Journal of Historical Review (July/August 1998)



•

Conferences



Revisionists + basic articles
Robert Faurisson Ahmed Rami Mark Weber
Roger Garaudy David Irving Fred Leuchter
Germar Rudolf Ernst Zündel Arthur R. Butz
Fredrick Töben Jürgen Graf Paul Rassinier
Richard Harwood Gerd Honsik Joseph Sobran
---
Robert Faurisson

---


Ahmed Rami and Radio Islam
Revisionism from the Orient
Joachim Gross interviews Ahmed Rami, the founder of Radio Islam


Ahmed Rami: There will be no war of civilisations...


Ahmed Rami's interview with Karl Philipp, Tomas Morton, Ted O'Keefe, Mark Weber,
Manfred Koch, Pablo Palacios, Manfred Latting


Ahmed Rami interviews M. Weber, T. Marcellus, Ted O'Keefe...
On revisionism and the Jewish power in USA


The General Remer Interview on the Jewish Power Order
By Ahmed Rami for Egypt's Al-Shaab newspaper.


What was the Rami trial? Jan Bergman and Jan Hjärpe, Two Swedish Professors Defend Revisionism on Trial
By R. Clarence Lang


Debate in Swedish Parliament on Radio Islam and Ahmed Rami
By Robert Faurisson


---


Mark Weber
---
Roger Garaudy
---


David Irving
Anatomy of a Hoax
By Professor Robert Faurisson and David Irving


Uprising! A book review of David Irving's famous book
Reviewed by Charles Lutton. On the Jews and 1956 revolt. A "Jewish Quartet" ruled the country: Rakosi, Ernest Gero (born "Ernst Singer"), Michael Farkas ("Wolf") the defense minister, and Joseph Revai, minister of propaganda.


We have been bombing innocent Iraqis - Because they are weak, and we are strong
By British Revisionist historian David Irving


David Irving Sentenced to Three Years In Prison For "Holocaust Denial"!
A collection of articles on the sentence of Irving for thougth crimes.


Freedom for Europe's Prisoners of Conscience! Irving, Zundel, Rudolf Still in Prison
By Mark Weber, November 13, 2006


David Irving broadcasts to Australia about the arrest of Fredrick Toben
Transcript of a telephone conversation, Friday, April 9, 1999


Link to David Irving's site
Focal Point Publications



---


Fred Leuchter and the ensuing reports
---
Germar Rudolf

---
Ernst Zündel
---


Arthur R. Butz
---

Ahmadinejad, President of Iran, with Fredrick Töben.


Fredrick Töben
---


Jürgen Graf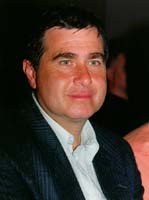 ---

Paul Rassinier
---


Richard
E. Harwood
---
- Power, Perjury and Murder in Szymon Wizenthal's Footsteps
By Austrian Revisionist Gerd Honsik. A revealing book on the Jewish "holocaust" fraudster Simon Wiesenthal.
On April 27, 2009, Honsik was sentenced to five years in prison for "holocaust denial".
---


Joseph
Sobran

Jewish mythmaker:
Elie Wiesel

Jewish mythmaker:
Simon Wiesenthal
Another icon of "holocaust" mythology. Wiesenthal's handling with the truth was severly investigated by revisionist writings but has since also been exposed in the "main stream" medias as in the revealing book review in The Times (Online) 2009 (see below).
More important documents, articles
On the political use of the myth
Further reading:

- More on Israel and politicizing the "holocaust".

- On Zionism, its relation to Nazism and its actions during WWII regarding the Jews in Europe




More books, articles, photos


---
The Victims of Jewish Persecution
Lists the names and information on the long line of fighters for truth - intellectuals who have
become victims of systematic persecution by the new Jewish Inquisition






The U.S. First Amendment


Document also includes writings by Prof. Arnold Toynbee on the Palestine Question and the "holocaust" and an interview with Professor Abdullah Mohammad Sindi, where he says there was no such a thing as the "holocaust" and argues that it is in fact Israel which has created a real holocaust for Palestinians.


The Journal of Historical Review
Published by the Institute of Historical Review

International Revisionist Conference on:
Revisionism and Dignity of the Defeated Countries
(in Trieste, Italy, 6-7 October 2001)
An international Revisionist Conference was held by the cultural association Nuovo Ordine Nazionale , on the 6th and 7th of October 2001 in Trieste Italy. Amongst the participants: Mr Jean-Louis Berger (France), Professor Robert Countess (United States), Mr Russ Granata (United States), Mr Ahmed Rami (Morocco), Mr Vincent Reynouard (France), Dr Fredrick Töben (Australia), Jürgen Graf (Switzerland)...
---

English
---
French:
---
German
---

Italian
---
Portugues
---


"Revisionism and Zionism" Conference 2001


Conference information
Media attention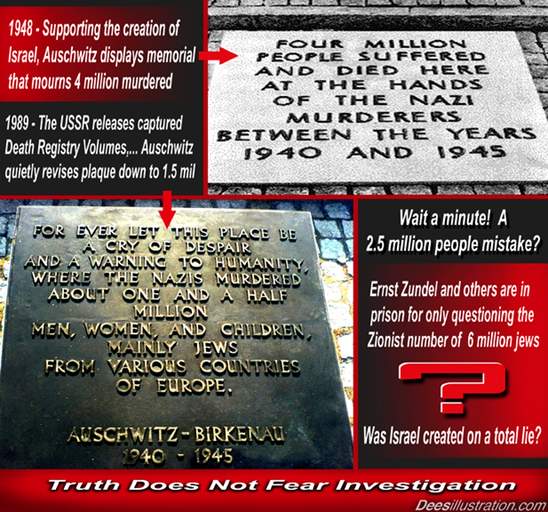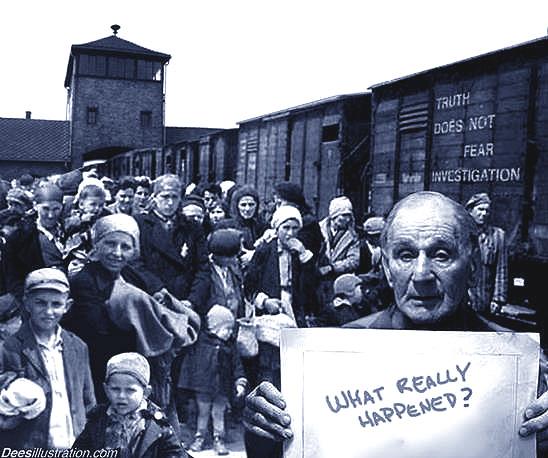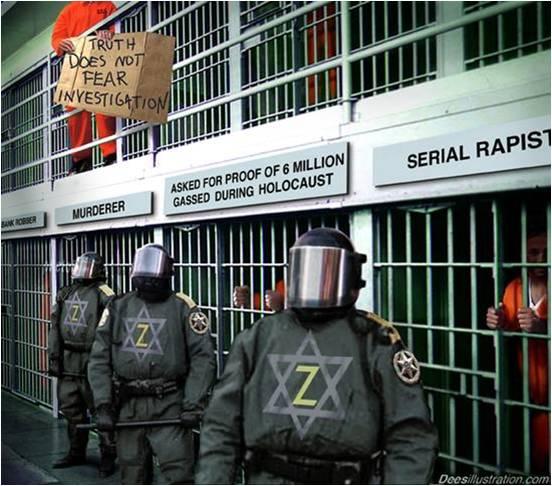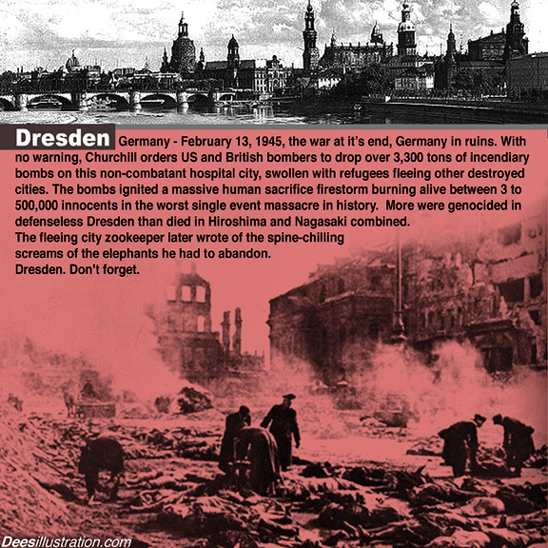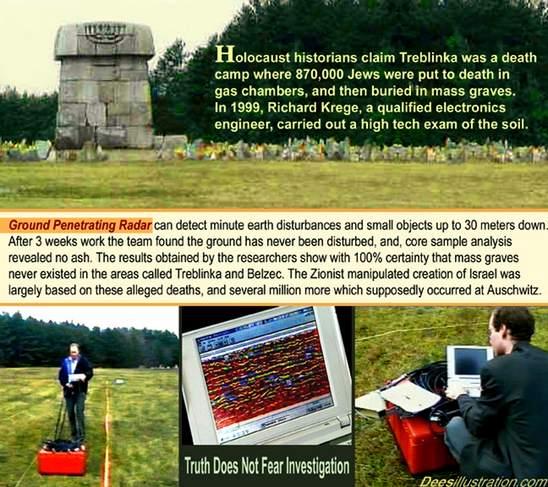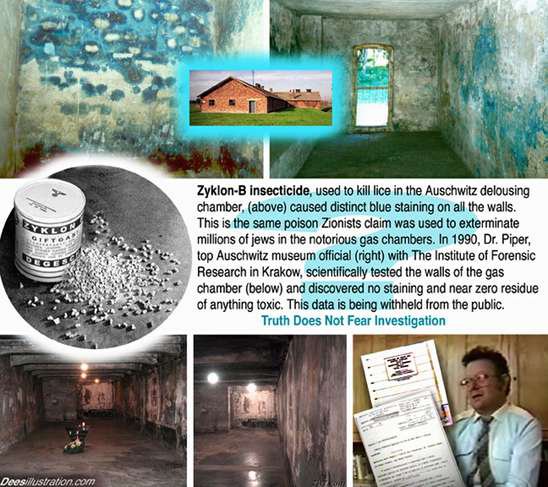 REVISIONISM
in
other languages