Samples of Anne Frank's handwriting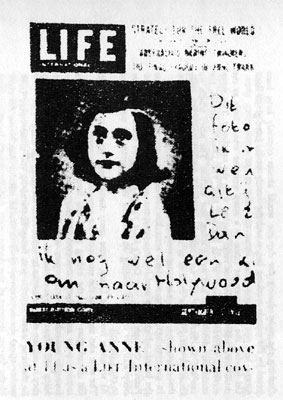 Figure 9
The cover of Life magazine 15 September 1958.
This is supposed to be yet another sample of Anne's handwriting.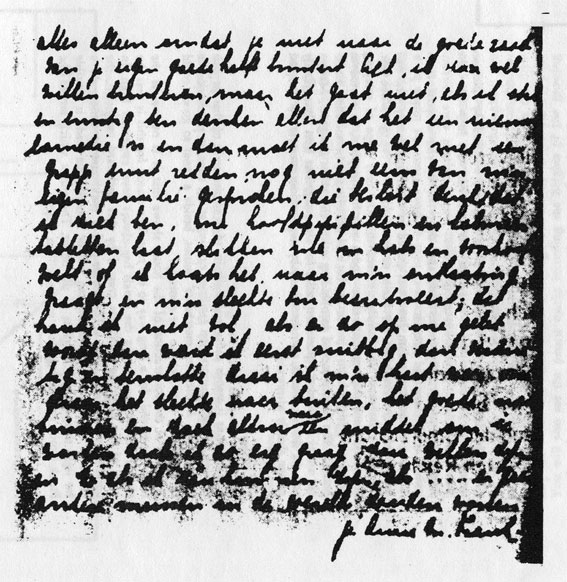 Figure 10
German edition of the Diary.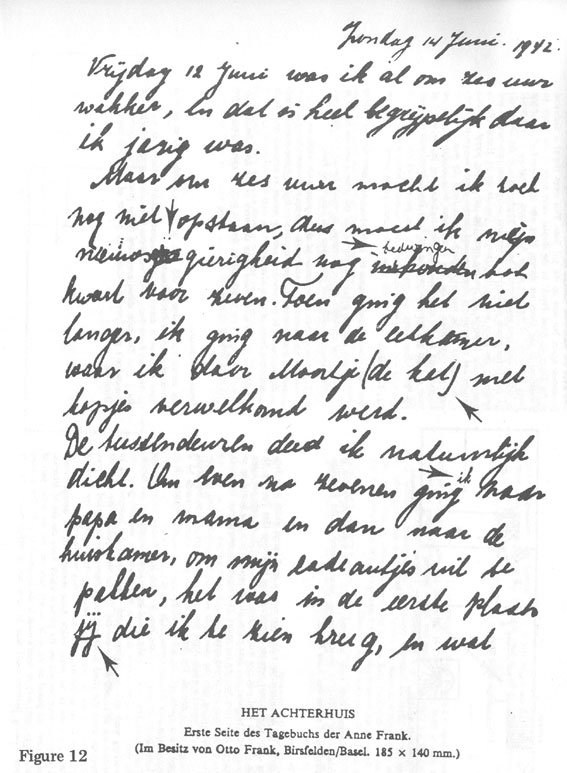 Figure 12
Kindlers Literatur Lexikon, Kindler Publishers,
Zurich, 1965, volume 1, page 64

look at the corrections and alterations in another handwriting. Whose is it? Why were these corrections made?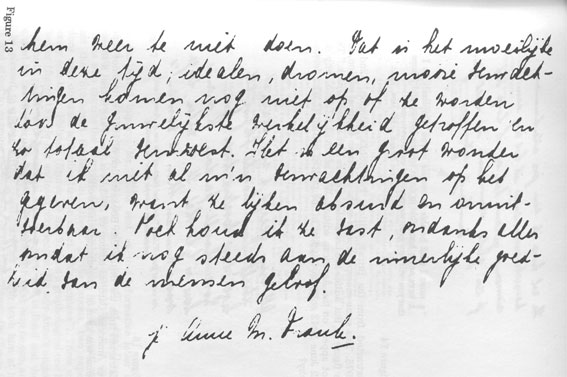 Figure 13
Official booklet published by the Anne Frank Foundation
(referred to herein as AFFA) 5th edition, page 36.
The printed edition never ends with "Anne M. Frank" but with "Yours, Anne." Who changed it?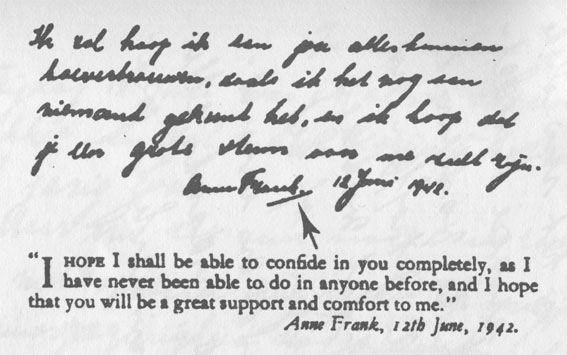 Figure 14
British edition: Pan Books, London, 32nd printing 1975
This same excerpt appears in the American Cardinal edition, as shown in figure 5. But notice the line which appears here under "Frank." This does not appear on the American edition.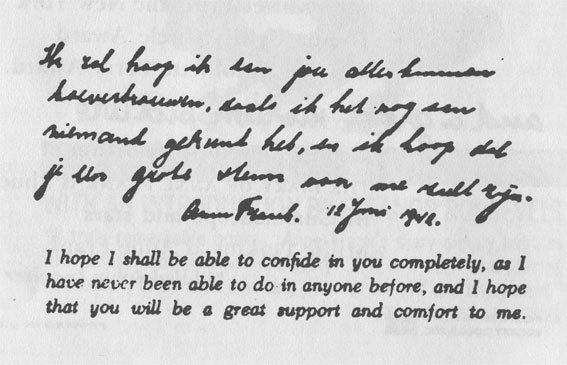 Figure 5
The American Cardinal edition, 36th printing, 1963

Figure 15
The Brittish Pan Books edition of 1975.


Figure 16
Das Grosse Dudenlexikon, Mannheim.